Wayne Brady, so far, no clever title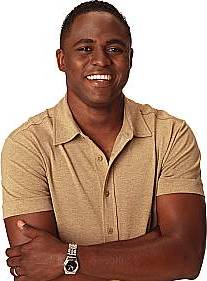 Wayne Brady was born on June 2 in Orlando, Florida. By age 16, Wayne had already decided that he would take a career in the Military. Later along, Wayne had performed in a High School play and got raging reviews which set him off track of working in the Military.
Soon enough, Wayne was attending the central Florida Theater Community where he performed in several stage productions such as "A Chorus Line", "Fences", "A Raisin in the Sun", "Jesus Christ Superstar", and "I'm Not Rappaport". Later, Wayne moved to Las Vegas than to Los Angeles in 1996. There he began working in theater and television. He performed at the Mark Taper Forum in its production of "Blade to the Heat".
He then hosted the VH1 comedy series "Vinyl Justice" KABC's "Countdown to the American Music Awards" and the PBS special "Safe Night". He also played a roll in the ABC musical "Geppetto", which also starred Drew Carey.Wayne Brady has received nominations for a lot of his work in theater, including Best Actor in a Musical for "Cotton Patch Gospel" at the Edyth Bush Theater. He was named Sak Theater's 1992 Rookie of the Year for Theater Sports/Improv. He is also a member of the improv troupe Houseful of Honkeys in Los Angeles. He was married on April 3, 1999 to a girl name Mandie.